We shuffle along to week 4 after a week 3 that brought some pretty decent excitement. For the most part, college football went according to plan except for a handful of teams. A rough Saturday for EMAW and what I personally thought was a hilarious Saturday afternoon for Nebraska were some of the letdowns. But there were some phenomenal showdowns also. Tennessee and Florida actually lived up to the hype and Texas did their best to relive the 2006 Rose Bowl, although they fell a bit short. This coming week brings some excitement with conference play starting in a few different parts of the country, so let's dive in!
Sex On The Beach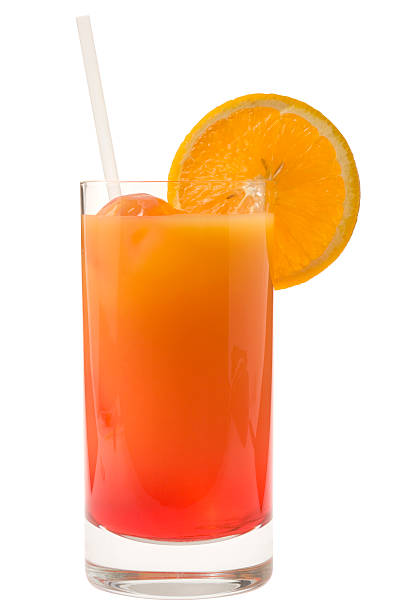 We're going to lead the day off with a nice fruity drink to rile up your day in honor of Florida State finally getting back on the field. They enter week 4 with a record of 0-1, I'm sure this is exactly how they had their season drawn up. It will interesting to see how FSU looks after a few weeks off and adjusts to some injuries, but I think they'll be ok against NC State.
What You'll Need: Malibu Coconut Rum, Peach Schnapps, Pineapple and/or Orange juice, grenadine (feel free to add any other flavored liquor like a fruity vodka)
Fill your glass with ice and pour in 2 parts Malibu, 2 parts peach schnapps (If you added an extra liquor: 1 part Malibu, 1 part peach, 1 part other liquor). Next, fill your drink with the 1 or 2 fruit juices you've chosen and top off with a splash of grenadine. This is a fairly loose outline because everybody you'll meet that has made a Sex on the Beach has a different recipe, for the most part. Don't be afraid to experiment by adding in some flavors or swapping out a few ingredients for something else.
Boilermaker


Salute to the Purdue Boilermakers! I don't know about all of you, but I've been pretty impressed with Purdue's start to the season. I understand Mizzou and Ohio aren't world beaters, but one of them is a Kansas beater. Anyway, it's no easy task to have Michigan come to town and stand your ground, so we might as well get a celebration in while there's time.
What You'll Need: Beer (Tailgate Beer of the Week!), choice of whiskey
This one is super simple. Your regular, every day drop shot. Fill your glass half way with your choice of beer, drop in a shot glass of whiskey and bottoms up! I've never tried this with any flavored whiskey, but it might be a nice little variation if you want to give that a shot! (See what I did there?)
Colorado Bulldog


This is a salute to our TGS Tailgate Tour stop for week 4. Washington takes a trip down to Boulder to take on the Buffaloes in a game that has potential to be pretty exciting. I won't break the whole thing down because Travis did a pretty good job in the linked article so make sure to check that out!
What You'll Need: Vodka, Kahlua, cream, cola
In an ice filled glass add in 1 part vodka, 1 part Kahlua, 1 part cream leaving a bit of room at the top. I recommend giving this a couple shakes if you have the tools, or at least give it a good stir to get the ingredients mixed together. Last step is to add in a splash of cola to fill the remaining area in your glass. This is a smooth variation of a White Russian and I know it's a favorite of Ted's.
Tailgate Beer of the Week!


Sticking with our theme from the Tailgate Tour, we're going with the brew from the artisan spring in Tumwater Falls, Washington: Olympia Beer! I've never had it and I wasn't actually aware it was still in production, but I was happy to find out it is! I'm not sure how regional or common this is, but if you can find it this weekend I'm asking you to make it your beverage choice.
That's my show for week 4. I hope you found something to work with on your weekend. Since my favorite team is on a bye, I'm cheering for a full slate of fun on Saturday and, as always, victories for everyone!