This year at The Tailgate Society, Ted sent out a small questionnaire to a few of us interested in doing a preview for the upcoming MLB season. Last year, I was lucky enough to take part in this, and while I wasn't necessarily right on a handful of things they asked me to take part in it again!
Editors Note: I tasked some of the baseball minds of TGS to write a Major League Baseball Preview asking them to answer these questions. Hope you enjoy them. 
Matthias Schwartzkopf's is here. 
Tom Danielson's is here. 
Spencer Hughes's is here
Nicole Gustafson's is here. 
David Graf's is here.
Lindsey Schoon's is HERE
Going forward, I'll talk about somethings that I genuinely care about and carry some heavy opinions on. I'm also going to make some predictions that will probably be wrong. Feel free to come back and berate me in November.
Division Winners and Wild Cards
AL East: New York Yankees
AL Central: Cleveland Indians
AL West: Houston Astros
NL East: Washington Nationals
NL Central: Chicago Cubs
NL West: Los Angeles Dodgers
AL Wild Card 1: Boston Red Sox
AL Wild Card 2: Minnesota Twins
NL Wild Card 1: New York Mets
NL Wild Card 2: San Francisco Giants
(Disclaimer: This is almost the exact same thing I picked last year with the exception of having the Oriole win the AL East last year, because I'm dumb. I'll probably get something else horribly wrong again this year.)
World Series prediction and AL/NL MVP's and Cy Young Winners
World Series will be Yankees and Dodgers and I'll hate every second of it. The World Champs will be back in the Bronx after 5 games.
AL MVP: Jose Altuve goes back to back!
NL MVP: I'll pick Clayton Kershaw until someone gives me a reason not to.
AL Cy Young: Dallas Keuchel
NL Cy Young: To reiterate my MVP pick, Clayton Kershaw forever.
3 Bold Predictions:
1. Someone that isn't the Astros won't be absolutely horrible in the AL West. I have no idea which team that will be though.
2. I will solidify last place in my fantasy league by June.
3. Derek Jeter sells the naming rights of the Marlins and they become the Miami Marlins presented by Mercedes-Benz by July.
If you could add one fictional character to your favorite team, who would it be and why? 
As an Indians fan, I have to pick someone from Major League. The bullpen is already solid, so I don't necessarily have a need for Rick "Wild Thing" Vaughn. The catcher situation isn't ideal at the moment, but I don't think Jake Taylor is the fix. The outfield could definitely use some help, so that's where we find our pick. Willie Mays Hayes is now in the lineup! Extra speed and a little extra flash has never been a bad thing, and certainly something Cleveland needs. (Let it be known, we're talking Wesley Snipes version of this character, not the Omar Epps knock off version.)
Top 3 Baseball Movies and 1 you dislike the most: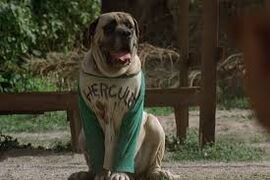 1. Major League
2. The Sandlot
3. A League of Their Own
I'm trying to think of a baseball movie that I would want to watch less than Mr. 3000 but I honestly can't get anything to come to mind. That movie is just all around not good.
Baseball has decided to honor Latin American players by doing special hats and jerseys in the minor leagues this season. which of the new team logos and hats are your favorite:
Ted had to know when crafting this setup that this is just rude to make me pick one hat. These things are flippin' amazing. Honestly had 5 of them in my cart the other day but realized I don't currently have $160 to drop on hats. So, I'm breaking protocol and I'm ranking top 3.
1. Corpus Christi Raspas 
HONORABLE MENTION: I didn't see this listed on the page when I checked, but the best by far is the San Antonio Flying Chanclas